Pre-Launch APP and web promotion
CHARTing Your Course is about taking charge of your life, so that you can navigate efficiently towards you desired destination. Imagine what it would be like to live the life you deserve. Discover how slight course corrections can take you to a drastically different future.
How would you like to be one of the first people to get access to courses, videos and guided meditation recordings during the Pre-Launch Promotion?
The app is free to download and install and comes with access to a limited number of courses.
| | |
| --- | --- |
| App Store QR Code | Google Play QR Code |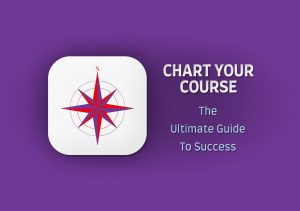 Some of the online courses are normally $97 and up, you do the math!
I am not planning on offering this type of access after the pre-launch but if I would,
it will be in the $1,000.
The app will be filled with lots of content, courses and meditation recordings created by myself, as well as others.
Just a short list of some of the courses and programs:
Goal Setting
Developing a Mindset for Success
Time Management
Eliminating Bad Habits
Getting out of your Comfort Zone
Building Confidence
Overcoming Limiting Beliefs
Overcoming Procrastination
And more
Are you into meditation?
How about gaining access to guided meditation on:
Relieving Stress
Improving Self-Worth
Goal Setting
Pain Management
Gratitude
Consciousness
And many more
But that's not all there is!
Other features are being worked on and coming soon that will enhance the app even more.